Packed with Purpose's Leeatt Rothschild & Advanced Group's Mary Finley drop by to talk about their organization's JEDI initiatives
In today's episode, EFG's Alli Murphy sits down with Leeatt Rothschild, Founder & CEO of Packed with Purpose, and Mary Finley, Chief People Officer of Advanced Group, to discuss the importance of internal and external Justice, Equity, Diversity and Inclusion (JEDI) initiatives and how their organizations are advancing these efforts.
The trio talk about JEDI committees, internal Neurodiversity initiatives, leveraging ERGs, listening to employee feedback, having diverse content, internal and external DEI best practices and the power of language.
Packed with Purpose is a woman-owned business on a mission to create meaningful social impact while strengthening human connections. It's a corporate gifting company that partners with purpose-driven brands to create gift boxes that give back to causes like poverty and education. Advanced Group companies provide talent opportunities, staffing and recruiting services, and outsourcing solutions for various clients and industries.
In today's episode, we'll explore:
The importance of JEDI programs in the workplace and how they relate to driving social impact
Why terminology matters & how to select yours
How Packed with Purpose and Advanced Group approach JEDI and some of the initiatives they've implemented
How Packed with Purpose's JEDI work extended into its supply chain
The challenges that companies face when creating JEDI programs and how to overcome them
The importance of continuous learning in advancing JEDI efforts
Ideas you can implement next week to improve your organization's JEDI work
Examples of great consumer-facing JEDI work
This episode is brought to you by Packed with Purpose.
Leeatt Rothschild
Founder & CEO, Packed with Purpose
Mary Finley
Chief People Officer, Advanced Group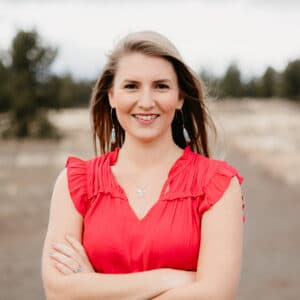 Alli Murphy
Alli is the Director of Events & Program Development at Engage for Good where she leads a talented team that helps corporate social impact leaders advance their campaigns, careers and organizations through professional development and networking opportunities.
Don't miss an episode of the podcast! Use the buttons below to subscribe so you'll get the latest episodes instantly.