Discover how JetBlue for Good and the JetBlue Foundation are driving positive change through CSR, and gain insights from Icema Gibbs on leadership and impact
All businesses start as an idea, a concept. However, only a select few evolve into full-fledged corporations, and even fewer have employees who've been there since day one.
Meet Icema Gibbs, JetBlue's Vice President of Corporate Social Responsibility & Diversity, Equity and Inclusion. She joined the aviation company before they had a single plane. Now, more than two decades later, she's still with JetBlue, having witnessed significant transformations during her tenure.
In this episode, EFG's Alli Murphy and Icema take you on a journey through JetBlue For Good and the JetBlue Foundation, which recently celebrated its 10th anniversary. Along the way, they explore JetBlue's signature Fly Like A Girl initiative, the company's 13th annual golf classic and much more.
JetBlue For Good serves as the company's platform for corporate social impact. It zeroes in on the areas that matter most to the airline's customers and crewmembers: youth/education, the environment and the community. The JetBlue Foundation is the aviation industry's first airline foundation dedicated to supporting aviation-related education and STEM initiatives.
In today's episode, we'll explore:
JetBlue's journey from community affairs to cause marketing to CSR
How they augment small budgets with employee and consumer engagement
Three things that make Icema an influential leader
How JetBlue's social impact work often precedes its business ventures in new geographic locations
How the Foundation reworked its grant application process after candid feedback from grantees
Icema Gibbs
Vice President of Corporate Social Responsibility & Diversity, Equity, and Inclusion, JetBlue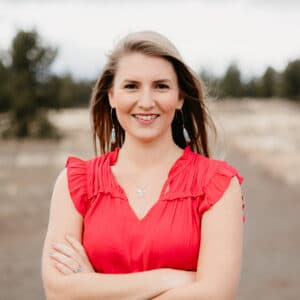 Alli Murphy
Alli is the Managing Director of Engage for Good where she leads a talented team that helps corporate social impact leaders advance their campaigns, careers and organizations through professional development and networking opportunities.
Don't miss an episode of the podcast! Use the buttons below to subscribe so you'll get the latest episodes instantly.