Cause Marketing Forum, Inc. was founded in 2002 with the goal of providing business and nonprofit professionals working at the intersection of cause and commerce with the practical information and connections they need to succeed. In 2016, reflecting the changing environment in the world of doing well by doing good, CMF changed its name to Engage for Good.
If your focus is to engage consumers and/or employees around social issues, you've come to the right place to learn best practices, tips and trends as well as connect with others in this growing field.
We invite you to join us as a member, attend our annual conference, participate in an online webinar, sign up to receive the newsletter, listen to the podcast, or simply peruse the hundreds of resources on this website.
If you seek to do well by doing good, we hope you'll become a part of the Engage for Good community. We're hungry to hear about what is going on in the field and how we can serve you better. Don't hesitate to contact us.
Want To Connect With The Engage for Good Community?
We offer a wide range of content marketing options to businesses serving the needs of companies and nonprofit organizations working at the intersection of purpose and profit.
From sponsored digital communications and webinars to totally customized programs such as the creation of research and white papers or event sponsorship, we can help your brand increase awareness, appreciation and interest in your company and its offerings.
To discuss how we can support your efforts, please reach out today.
About Founder and President, David Hessekiel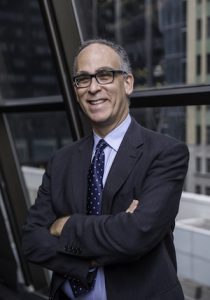 Engage for Good President (formerly Cause Marketing Forum) David Hessekiel came to the field of "doing well by doing good" after years of volunteering for good causes and a career in journalism, publishing and consumer marketing.
In the months after 9/11, he identified a growing business need: a clearinghouse where corporations and nonprofits would find the building blocks of cause marketing success. That "Eureka!" moment led him to found the Cause Marketing Forum (now Engage for Good), the world's leading resource on building mutually-beneficial business/nonprofit alliances.
Since 2002, the company's events, online offerings and membership program have helped thousands of executives gain the practical knowledge they need to succeed, make valuable connections, and honor outstanding accomplishments in this expanding field.
His single-minded concentration on cause marketing and corporate social initiatives has quickly made David one of the field's leading authorities, frequently quoted in leading publications such as The Washington Post, USA Today, NPR, Adweek, The Chronicle of Philanthropy and PRWeek. A popular speaker, David has addressed nonprofit and business groups in the US and abroad.
The recipient of a BA from Wesleyan University and an MBA from the Stanford Graduate School of Business, David's background in journalism, magazine management, consumer marketing and the dot.com world equipped him to launch Engage for Good. He lives in Rye, New York with his wife Andrea.