EFG's Alli Murphy unveils the highlights from the 2023 America's Charity Checkout Champions Report, exploring the brands leading the way and revealing the strategies that drive success in POS fundraising
The 2023 America's Charity Checkout Champions Report has arrived, unveiling the extraordinary achievements of 77 campaigns that raised $1 million or more through consumer donations at point of sale in 2022. This highly anticipated report showcases their remarkable accomplishments and provides valuable insights into the overall health of the field. Collectively, these campaigns have raised an impressive $6.7 billion over the past three decades, with an astounding $749 million raised in 2022 alone. Join Alli Murphy, host of the Engage for Good podcast, as she shares an overview of the report, highlighting key data, top-performing campaigns, their strategies for success and the best practices gleaned from their accomplishments.
From established giants to emerging newcomers, discover the brands and organizations that have made a big difference through POS fundraising. Gain valuable insights into the best practices employed by these point-of-sale powerhouses and learn how to create effective and engaging campaigns.
In today's episode, we'll explore:
The highlights and key findings of EFG's 2023 America's Charity Checkout Champions Report
Who the top five POS powerhouses are and how much they raised in 2022
Best practices for success including insights into engaging employees, emphasizing local impact and moving beyond the register
What contributed to the 24% increase in funds raised between 2020 and 2022
The power of specificity in donation asks and the importance of continuous testing, experimentation and innovation
The impact of expressing gratitude and celebrating the collective efforts of consumers, associates and beneficiaries
Whether you're a seasoned POS professional or just starting out, this episode offers valuable insights and inspiration to enhance your organization's fundraising efforts. Tune in to learn from the Charity Checkout Champions and uncover actionable strategies to make a positive impact on your campaigns.
The Engage for Good podcast is going on summer vacation; we'll be back on August 8th with season 15!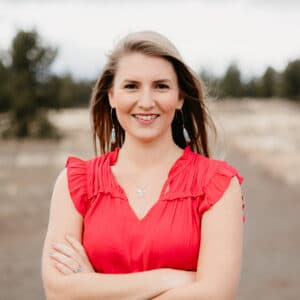 Alli Murphy
Alli is the Director of Events & Program Development at Engage for Good where she leads a talented team that helps corporate social impact leaders advance their campaigns, careers and organizations through professional development and networking opportunities.
Don't miss an episode of the podcast! Use the buttons below to subscribe so you'll get the latest episodes instantly.