April McGonnigal & Mollye Rhea share an inside look at Dunkin' & Dunkin' Joy In Childhood Foundation's 2022 Ice Coffee Day campaign, which took home the 2023 Best of the Best Halo Award and raised $1.8 million for local children's hospitals 
Dunkin' and the Dunkin' Joy in Childhood Foundation teamed up for the first-ever Dunkin' Ice Coffee Day on May 25, 2022. During this remarkable event, participating Dunkin' locations nationwide donated $1 from every iced coffee sold to the Foundation, resulting in an impressive total of $1.8 million raised. These funds were directed to local children's hospitals.
The campaign aimed to raise $1.5 million through a strategic blend of national and hyper-local marketing efforts, grant funding and volunteer programs. To achieve this goal, Dunkin' collaborated with national and local media outlets, distributed press materials to local children's hospitals, utilized Dunkin's mobile sampling vehicles, distributed gift cards and seamlessly integrated digital strategies during sporting events to maximize engagement.
The results were remarkable, with Dunkin's iced coffee sales experiencing a 10% increase on May 25 and stores seeing a sales volume rise of 4%. Moreover, the campaign surpassed its fundraising target by an impressive $300,000.
One of the key reasons this initiative was impactful is because it allowed Dunkin's charitable footprint to mirror its restaurant footprint, helping kids in the communities where Dunkin' serves its guests.
In today's episode, host Alli Murphy is joined by April McGonnigal, Director of the Dunkin' Joy in Childhood Foundation, and Molly Rhea, President & Founder of For Momentum. Together, they dive into the inspiring collaboration between Dunkin' and its Foundation and spill the beans about the incredible success of the first-ever Ice Coffee Day – which took home the 2023 Best of the Best Halo Award.
In today's episode, we'll explore:
The essential ingredients that make for a "best-in-class" campaign
How Dunkin' rallied franchisee support (which took some time)
How to leverage authentic mission and brand alignment for impactful campaigns
April's advice for developing successful corporate social impact campaigns
The campaign's impressive marketing reach and why it was crucial for success
What's brewing for future Ice Coffee Days
This episode is brought to you by For Momentum.
April McGonnigal
Director, The Dunkin' Joy in Childhood Foundation
Mollye Rhea
President and Founder, For Momentum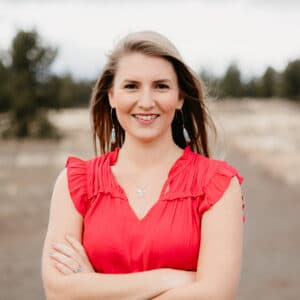 Alli Murphy
Alli is the Managing Director of Engage for Good where she leads a talented team that helps corporate social impact leaders advance their campaigns, careers and organizations through professional development and networking opportunities.
Don't miss an episode of the podcast! Use the buttons below to subscribe so you'll get the latest episodes instantly.