The Body Shop's Nykeba King, and Greyston's Joseph Kenner drop by to talk about their open hiring practices and the benefits they see as a result
Forty-one years ago, Greyston did something radical. They pioneered open and inclusive hiring practices, becoming trailblazers in the U.S. by eliminating resumes, interviews and background checks. Fast forward to today, and variations of Greyston's once radical concept of "open hiring" are rapidly gaining traction. Greyston now boasts over 30 open hiring "replication partners" – ranging from major corporations to small businesses – all of whom have embraced these transformative practices.
The Body Shop is one of Greyston's replication partners. The company began its open hiring journey in 2019 when Greyson came in to present on the topic. Four years later, the beauty brand has hired over 5,000 people through open hiring practices at distribution centers and retail stores across the globe.
These initiatives aren't just about social impact; they deliver tangible business benefits. These practices have enhanced productivity, retention rates, diversity, conversion into new roles, employee engagement and talent acquisition – all while substantially reducing hiring costs.
In this episode, EFG's Alli Murphy is joined by The Body Shop's Global Director of Inclusion, Belonging & Wellbeing, Nykeba King, and Greyston's President & CEO, Joseph Kenner. Together, they delve into the pressing issue of more job openings than people available to fill them in the U.S. and how their open hiring practices aim to break down barriers to employment. These barriers often affect individuals who are experiencing houselessness, were formerly incarcerated, are in recovery from addiction or have employment gaps on their resumes.
In today's episode, we'll explore:
The remarkable story of how Greyston pioneered open hiring
The Body Shop's incredible open hiring journey from 2019 to the present
The business benefits both organizations have seen as a result of open & inclusive hiring
The challenges and intricacies of these practices and how Joseph and Nykeba have overcome them
Practical steps and insights on how to initiate open and inclusive hiring at your organization
Nykeba King
Global Director of Inclusion, Belonging & Wellbeing, The Body Shop
Joseph Kenner
President & CEO, Greyston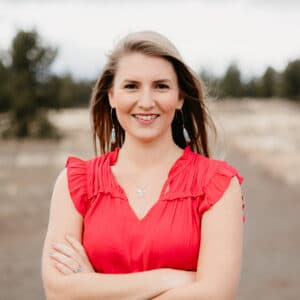 Alli Murphy
Alli is the Managing Director of Engage for Good where she leads a talented team that helps corporate social impact leaders advance their campaigns, careers and organizations through professional development and networking opportunities.
Don't miss an episode of the podcast! Use the buttons below to subscribe so you'll get the latest episodes instantly.