Sport Clips' Amanda Palm & St. Baldrick's Foundation's Robyn Raphael stop by for a special Engage For Good & P2P Soapbox crossover episode to discuss uniting social impact and P2P fundraising
At many brands and nonprofits, social impact campaigns and peer-to-peer (P2P) fundraising programs live on separate teams with different goals and often competing priorities. But there's a clear connection between the two.
Not only can a peer-to-peer fundraising program serve as an entry point for a new corporate-cause partnership, but it can also be a great way to deepen relationships with existing partners through employee engagement. Similarly, adding a cause marketing campaign or other social impact initiative can amplify a P2P sponsor's impact.
At their core, corporate social impact campaigns and P2P programs both empower champions to ask for donations, volunteer and build awareness on behalf of the nonprofit. And, when you leverage the two initiatives in tandem, a true win-win-win partnership can be created for all involved.
In this episode,
EFG's Alli Murphy
and the
Peer-to-Peer Professional Forum's Marcie Maxwell
are joined by
Robyn Raphael
, Director of Corporate Partnerships for
St. Baldrick's Foundation
and
Amanda Palm
, Director of Communications & Partnerships at
Sport Clips
. The group discusses how St. Baldrick's signature P2P head-shaving events led to a natural partnership between the childhood cancer charity and the sports-themed hair care franchise and its stylists.
In today's episode, we'll explore:
What it takes to create & sustain a mutually beneficial partnership
How peer-to-peer fundraising can serve as a platform for employee engagement
The importance of listening and trust in a nonprofit-corporate partnership
How Robyn and Amanda built a strong relationship and how they work together to grow their organizations
Robyn Raphael
Director of Corporate Partnerships, St. Baldrick's Foundation
Amanda Palm
Director of Communications & Partnerships, Sport Clips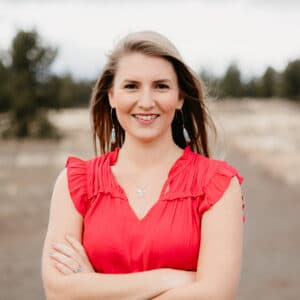 Alli Murphy
Alli is the Managing Director of Engage for Good where she leads a talented team that helps corporate social impact leaders advance their campaigns, careers and organizations through professional development and networking opportunities.
Guest Host - Marcie Maxwell
Marcie Maxwell is the Managing Director of the Peer-to-Peer Professional Forum. Marcie joined the P2PPF team in 2021 after 15+ years as a front-line fundraiser, national events & campaign director and fundraising consultant. In her role, Marcie serves as a primary thought leader and community builder for the peer-to-peer fundraising industry. She started her career in fundraising with 10+ years at St. Jude Children's Research Hospital, where she ran local fundraising events, managed national volunteer partnerships and launched their national walk program. She then spent 5+ years as the Director of Chapter Fundraising Events with Make-A-Wish America, where she provided strategy, support & training to 60 chapters on the full event portfolio – walks, school fundraising, an endurance hiking program and galas & social events. In her most recent role at Charity Dynamics, she partnered with clients to provide strategic guidance and analysis to help them optimize and grow their peer-to-peer fundraising events & campaigns. She holds a bachelor's degree in Mass Communication from Louisiana State University and a master's degree in Ethical Leadership from Christian Brothers University. She resides in Memphis, TN.
Don't miss an episode of the podcast! Use the buttons below to subscribe so you'll get the latest episodes instantly.