CARE.org's Chris Noble shares a deep dive into the ever-evolving realms of ESG, CSR, Advocacy and stakeholders, uncovering strategies for impactful partnerships
Are you grappling with the constantly changing ESG and CSR landscape? Seeking ways to engage both employees and consumers? Working on advocacy matters alongside your partners?
In this episode, EFG's Alli Murphy is joined by CARE.org's Head of Corporate Partnerships, Chris Noble, who imparts invaluable wisdom on navigating these challenges effectively. The duo talks about how nonprofits can harness corporate collaboration to amplify their mission and forge stronger partnerships through CSR, Advocacy, ESG, and key audiences (consumers & employees).
Think of it this way: Advocacy is about setting policies, ESG is about adhering to those policies, CSR is about the communities in question and the narrative unfurls through engagement with employees and consumers.
CARE partners with trailblazing companies to find victories over poverty and empower women and girls worldwide. With global partnerships that touch 50 million lives annually, CARE collaborates with industry leaders like Anheuser-Busch InBev, Boeing, Cargill, Gap, Hershey, lululemon, Mars, PepsiCo and more to catalyze positive change.
In today's episode, we'll explore:
The connections and distinctions between ESG, CSR and Advocacy
Best practices for crafting impactful corporate social impact campaigns
The importance of aligning business structure with effective partnership strategies
Key trends Chris sees on the horizon
How millennials are diving ethical storytelling
Strategies for leading a team in the face of life-and-death challenges
How Chris prioritizes personal wellbeing amid demanding responsibilities
This episode is brought to you by CARE.
Chris Noble
Corporate Partnerships, CARE.org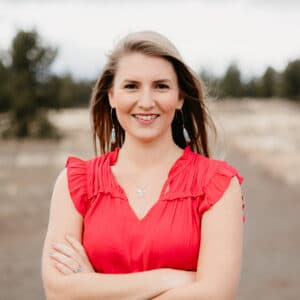 Alli Murphy
Alli is the Managing Director of Engage for Good where she leads a talented team that helps corporate social impact leaders advance their campaigns, careers and organizations through professional development and networking opportunities.
Don't miss an episode of the podcast! Use the buttons below to subscribe so you'll get the latest episodes instantly.