P&G's Senior Band Director, Jeronimo Escudero, and Hispanic Star Founder, Claudia Romo Edelman, drop by to talk about this immersive program
Proctor & Gamble
, together with
Hispanic Star, Major League Soccer,

TelevisaUnivision
, and other stakeholders, launched Capitanes del Futuro. This multi-year program leverages the Hispanic community's passion for soccer to help prepare the next generation of Latino leaders. It's the culmination of 4 years of work between P&G and Hispanic Star.
The immersive Capitanes del Futuro program provides middle and high school students free access to role models, resources, tools, scholarships and mentorship to help them overcome the structural barriers the Hispanic community faces along the pathway to higher education and career opportunities.
In today's episode, EFG's Alli Murphy is joined by Jeronimo Escudero, Proctor & Gamble's Senior Brand Director, and Claudia Romo Edelman, Founder of Global GoalsCast, Hispanic Star and We Are All Human, to talk about this incredible program.
For each MLS player on the field, there are 10-15 people behind the scenes, representing exciting career opportunities across media, production, marketing, health and more. The program's objective is four-fold:
Get more Hispanics to enroll in and finish college
Help them obtain higher-paying and more satisfying jobs
Leverage the soccer ecosystem to identify youth who show leadership potential and help them prepare for, get into and graduate from college
Increase representation of Hispanics in the soccer industry and Corporate America
In today's episode, we'll explore:
How this program ties into Procter & Gamble's business goals & CSR work and why it's important to the business
What the data and inspiration was for developing this program
How phase one went and what's in store for phase two of Capitanes del Futuro
What Claudia & Jeronimo learned along the way
Jeronimo's advice for authentically reaching diverse audiences
Claudia's advice for building culturally relevant social impact campaigns
Their framework of action and program strategy
How to think about intersection points in partnership development
How Hispanic Star is working to unite the Hispanic community
Why Hispanic progress is a win-win-win
And with that, let's get started!
Jeronimo Escudero
Senior Band Director, Proctor & Gamble
Claudia Romo Edelman
Founder, Global GoalsCast, Hispanic Star and We Are All Human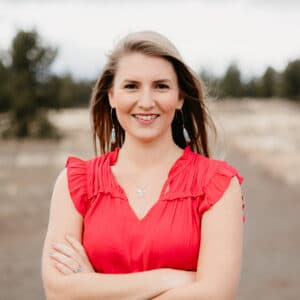 Alli Murphy
Alli is the Director of Events & Program Development at Engage for Good where she leads a talented team that helps corporate social impact leaders advance their campaigns, careers and organizations through professional development and networking opportunities.
Don't miss an episode of the podcast! Use the buttons below to subscribe so you'll get the latest episodes instantly.