PwC Summer Intern Data Program: PwC and DonorsChoose.org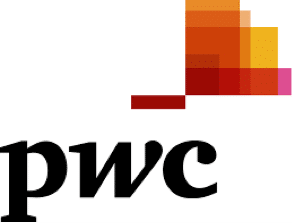 Beginning in the summer of 2017, PwC collaborated with DonorsChoose.org to engage PwC interns through scaled skills based volunteering.
PwC knew that to attract and retain talented interns, it needed to offer a one-of-a-kind, skills-based employee volunteerism program, where interns could develop professionally and shape PwC's giving.
The DonorsChoose.org team uses data on teacher and donor behavior to inform as many business decisions as possible, working with a Data Science team of just two. This small but mighty team knew that having more analysts studying data could uncover a wealth of actionable insights, and PwC wanted to support DonorsChoose.org by providing resources to act on this new information.
PwC and DonorsChoose.org used the high-need areas uncovered by the interns to craft five philanthropic experiments, each supported with $100,000 from PwC. These ongoing experiments will enable current and future PwC giving to help as many students and teachers as possible, and the results have already provided DonorsChoose.org a new set of proven, scalable tactics to help classrooms beyond this collaboration.
Summer intern programs don't always provide the time to complete a detailed project, but this campaign gave PwC interns the chance to lead a project from start to finish, and see how their work helped students and teachers across the country. By sharing with the interns the experiments and impact inspired by their analyses, both PwC and DonorsChoose.org fostered long-term loyalty and engagement from this class of interns.
Interns were asked to investigate trends in classroom project resource requests and funding rates by a variety of factors, including geographic region and economic level. Teams of PwC interns were each assigned a prompt to investigate, with multiple teams tackling each question. The teams completed their analyses and shared their findings with their peers. Participating interns voted to select the team with the strongest prompt answer, and then PwC leadership selected one winning team per prompt to present to DonorsChoose.org.
Using the trends identified by the PwC interns, the DonorsChoose.org team devised five experiments, one corresponding to each question, to test solutions to the issues unearthed by the interns. The DonorsChoose.org team sent participating interns experiment briefs for the tests they inspired, giving them insight into how their work would shape PwC's giving and transform classroom nationwide. Each of these experiments will run over the 2017–2018 school year, backed by funding from PwC. The learnings from these experiments will fuel new solutions for DonorsChoose.org to implement in future partnerships.
When surveyed, the majority of interns indicated they would recommend participating in this program to the interns coming in next year. Of participating interns, 80% reported gaining or improving upon data analytics skills.