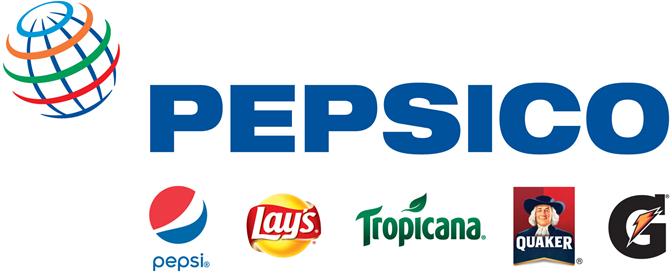 Collaboration tackles water scarcity and boosts local communities.
PURCHASE, N.Y., March 20, 2018 /PRNewswire/ — To mark World Water Day this week, PepsiCo and The Nature Conservancy today announced new projects to conserve and replenish water in the Southwestern United States, marking the next stage of their multi-year national collaboration.
In 2016, PepsiCo announced its goal to return all the water that it consumes in manufacturing operations located in high water-risk areas to the same watershed from which it is taken, by 2025. The collaboration that the global food and beverage company has formed with The Nature Conservancy is at the heart of its strategy for achieving this goal.
The Salt and Verde Alliance, which brings together communities, corporations, farmers, and other organizations with an interest in the Salt and Verde watershed, is emblematic of the innovative and holistic approach that the collaboration is taking in the Southwest region. In 2017, PepsiCo's support for projects managed under this Alliance enabled 110 million gallons of water to be replenished in the Verde River valley. As part of this, The Nature Conservancy helped Hauser and Hauser Farms, the largest multi-generational farm in the area, to switch from flood irrigation to a more efficient drip irrigation technique, keeping more water in the Verde River.
A new 2018 project, detailed today, is supporting the same farm in switching from cultivation of alfalfa to barley, a crop that utilizes water primarily when the river's level is naturally at its highest, and limits water withdrawal during dry months. As part of this project, The Nature Conservancy and partners are also announcing the opening of Arizona's first malt house, which aims to help producers maximize revenue from barley, making it a more financially viable alternative crop and helping to encourage other farmers to make similar crop changes.
"These projects bring together farmers and other key stakeholders to address local watershed challenges in a collaborative way," said Roberta Barbieri, Vice President Global Sustainability, PepsiCo. "Our approach is underscored by a belief that, by considering environmental, social and economic factors together, sustainable, systemic change can be brought about. The Nature Conservancy's work in the Verde and Salt River valleys, with PepsiCo's support, is a model for how high risk watersheds around the world can be sustainably managed."
Patrick Graham, State Director for The Nature Conservancy in Arizona, said, "With these projects, we are demonstrating how a comprehensive, whole-systems approach to water conservation can deliver benefits at scale to the local economy, as well as to our fragile natural areas."
The Verde and Salt River valleys are part of the wider Colorado River system, which is the primary source of water across the Southwest. The shared goal of PepsiCo and The Nature Conservancy is to maximize the health and vibrancy of the system through scalable solutions for integrated water management. Alongside the successful extension of PepsiCo and The Nature Conservancy's work in Arizona, additional new projects announced today to make further progress towards that vital goal include:
The planned acquisition by The Nature Conservancy, supported by PepsiCo, of land and water rights on the Price River, 

Utah

. This will allow for the implementation of innovative measures to protect local water flows and ecosystems. The project is expected to enhance water flows in both the Price and Green rivers, benefitting drinking water sources, agricultural communities and endangered fish. This is a long-term project, intended to deliver over 200 million gallons (750 million liters) of water benefits every year.
At Cibolo Bluffs, 

Texas

, PepsiCo is supporting The Nature Conservancy's management of a 5,000 acre preserve to safeguard an aquifer that provides water for almost two million Central Texans. This project also protects the habitat for the largest population of bats in the world – 20 million Mexican free-tailed bats.
Taylor Hawes, Director of The Nature Conservancy's Colorado River Program said, "We appreciate PepsiCo's support to address the systemic water issues that affect the Colorado River system. Partnerships like this help The Nature Conservancy address the serious water scarcity issues in the region and will help to ensure that communities and nature can thrive together."
About PepsiCo
PepsiCo products are enjoyed by consumers more than one billion times a day in more than 200 countries and territories around the world. PepsiCo generated more than $63 billion in net revenue in 2017, driven by a complementary food and beverage portfolio that includes Frito-Lay, Gatorade, Pepsi-Cola, Quaker and Tropicana. PepsiCo's product portfolio includes a wide range of enjoyable foods and beverages, including 22 brands that generate more than $1 billion each in estimated annual retail sales.
At the heart of PepsiCo is Performance with Purpose – our fundamental belief that the success of our company is inextricably linked to the sustainability of the world around us. We believe that continuously improving the products we sell, operating responsibly to protect our planet and empowering people around the world is what enables PepsiCo to run a successful global company that creates long-term value for society and our shareholders. For more information, visit www.pepsico.com.
About The Nature Conservancy.
The Nature Conservancy is a global conservation organization dedicated to conserving the lands and waters on which all life depends. Guided by science, we create innovative, on-the-ground solutions to our world's toughest challenges so that nature and people can thrive together. We are tackling climate change, conserving lands, waters and oceans at an unprecedented scale, providing food and water sustainably and helping make cities more sustainable. Working in 72 countries, we use a collaborative approach that engages local communities, governments, the private sector, and other partners. To learn more, visit www.nature.org or follow @nature_press on Twitter.
Cautionary Statement
This release contains statements reflecting PepsiCo's views about its future performance that constitute "forward-looking statements" within the meaning of the Private Securities Litigation Reform Act of 1995. Forward-looking statements are generally identified through the inclusion of words such as "aim," "anticipate," "believe," "drive," "estimate," "expect," "goal," "intend," "may," "plan," "project," "strategy," "target" and "will" or similar statements or variations of such terms and other similar expressions. Forward-looking statements inherently involve risks and uncertainties that could cause actual results to differ materially from those predicted in such statements, including changes in demand for PepsiCo's products, changes in, or failure to comply with, applicable laws and regulations, imposition or proposed imposition of new or increased taxes, imposition of labeling or warning requirements on PepsiCo's products, changes in law related to packaging and disposal of PepsiCo's products, PepsiCo's ability to compete effectively and the other factors discussed in the risk factors section of PepsiCo's most recent annual report on Form 10-K and subsequent reports on Forms 10-Q and 8-K. Investors are cautioned not to place undue reliance on any such forward-looking statements, which speak only as of the date they are made. PepsiCo undertakes no obligation to update any forward-looking statements, whether as a result of new information, future events or otherwise.
SOURCE PepsiCo
Related Links