July 24, 2019
Unicorns, pirates and princesses, oh my! Last week, we shared a sneak peek of our newest Hyde & EEK! Boutique costumes and they're not only adorable and affordable—they're designed with all kids in mind.
"Every child deserves to bask in the fun of a special moment," says Julie Guggemos, senior vice president, Owned Brand Management and Product Design, Target. "And at Target, we're out to make sure even more kids get that chance this Halloween. We've seen how little design details in our Cat & Jack adaptive apparel and Pillowfort sensory-friendly pieces can have a huge impact. Now we're bringing that same spirit of inclusivity to our new Hyde & EEK! Boutique kids' costumes. We hope these creations will spark some huge smiles—and bring a little extra joy to our guests' everyday lives."
Turns out that Target guests are already loving these new online-only pieces—several items sold out within days of our preorder going live. "We're amazed and truly humbled by our guests' initial response," adds Julie. "And our team's moving fast to restock before Halloween so more families can get in on the fun."
Check out the cute costumes and all the special details below, then preorder on Target.com. And if your fave is not available, never fear—we'll stock more online by early October.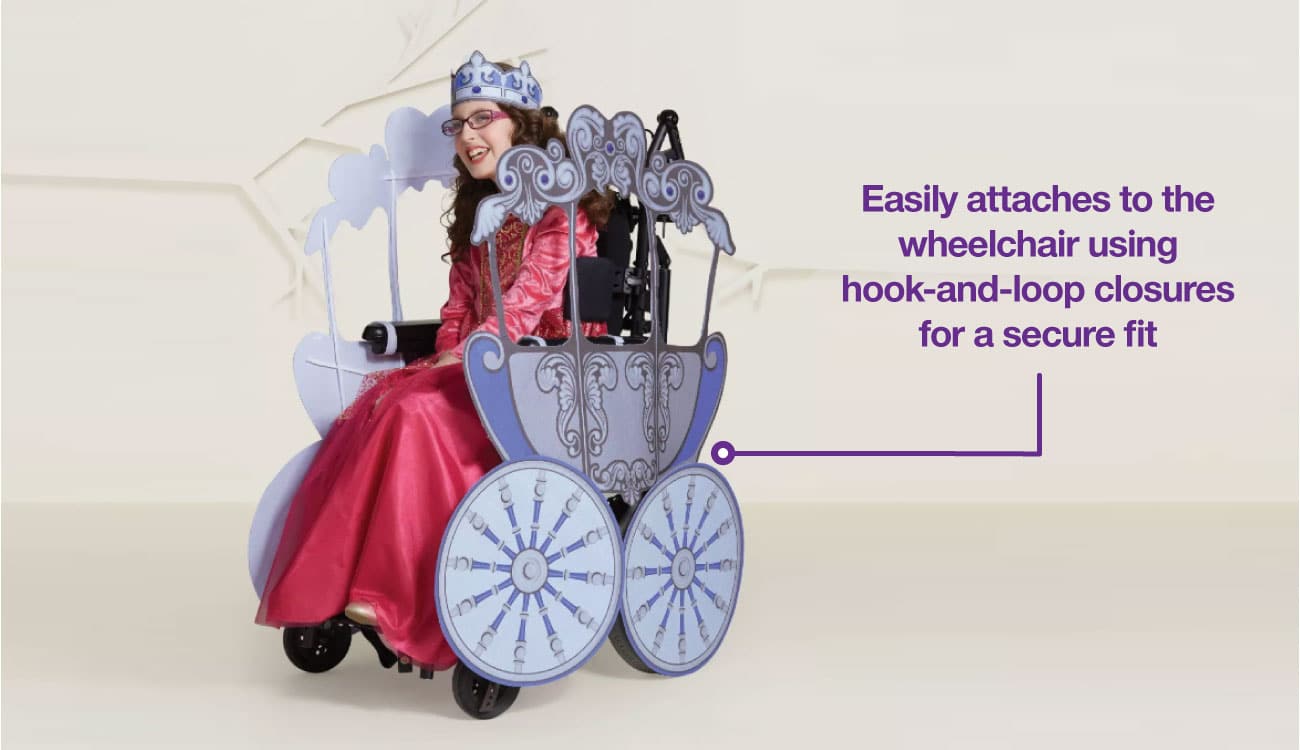 Easily attaches to the wheelchair using hook-and-loop closures for a secure fit
This elegant princess costume ($20) features a crown and a beautiful gown with an opening in the back for easy dressing and a wheel-chair-friendly design. And the carriage wheelchair cover ($45), which can be cut to fit a variety of wheelchair sizes, completes the charming look.
Hoods, fins, tails and wings are removeable to accommodate sensitivities
Designed with a hidden opening in front pocket for abdominal access
These unicorn and shark costumes (starting at $25 each, available in toddler and kids' sizes) are as cozy as they are cute. They feature flat seams and are tag-less for an ultra-comfy feel.
Costume features openings in the back for ease of dressing and a wheelchair-friendly design.
Your kiddo's ready to conquer the seven seas in this pirate costume ($25), complete with an eye patch. Add the pirate ship wheelchair cover ($45) for even more fun.
Source: These New Halloween Costumes are Adorable, Affordable AND Inclusive