CMN Hospitals' Julie Breckenkamp drops by to talk about her leadership journey & advice to listeners
This is the final episode of our three-part leadership series, where we bring you insights, tips and stories from three social impact leaders who have made their mark in the business and nonprofit sectors. 
Artis Stevens, President & CEO of Big Brothers Big Sisters of America
Kevin Martinez, VP of Corporate Citizenship at ESPN
Julie Breckenkamp, VP of National Strategic Partnerships at CMN Hospitals 
Each of these leaders offers their advice, shares mistakes they've made, and discuss how they take care of their well-being and support their teams and what's on the horizon in our field.
In today's episode, EFG's Alli Murphy chats with Julie Breckenkamp. As VP of National Strategic Partnerships, Julie focuses on strategic direction with her team and partners to deliver over 200 million dollars in corporate fundraising yearly to 170 CMN Hospitals in the US and Canada.
With over 18 years of corporate fundraising experience, Julie is an expert in fundraising growth, strategy, corporate social responsibility and event management. She has created best practices in maximizing partnerships and has grown corporate fundraising at CMN Hospitals each year. She specializes in understanding her partners' businesses and creating growth opportunities to complement their business goals.
This episode is packed with valuable insights and tips for anyone interested in leadership and social impact!
In today's episode, we'll explore:
Lessons Julie learned along her leadership journey
How she focuses on her wellbeing
The value of watching, listening and learning as a leader
The Enneagram and how she gets to know her team
The trends CSR and social impact pros should be paying attention to
Her advice for those looking to grow in their careers
What she'll talk about at #EFG2023
And so much more!
This episode is brought to you by CMN Hospitals.
Julie Breckenkamp
VP of National Strategic Partnerships, CMN Hospitals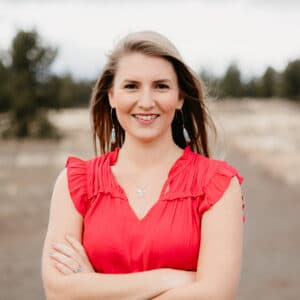 Alli Murphy
Alli is the Director of Events & Program Development at Engage for Good where she leads a talented team that helps corporate social impact leaders advance their campaigns, careers and organizations through professional development and networking opportunities.
Don't miss an episode of the podcast! Use the buttons below to subscribe so you'll get the latest episodes instantly.