ESPN's Kevin Martinez drops by to talk about his leadership journey & advice to listeners
This is part two of our leadership series, where we bring you insights, tips and stories from three social impact leaders who have made their mark in the business and nonprofit sectors.
– Artis Stevens, President & CEO of Big Brothers Big Sisters of America
– Kevin Martinez, VP of Corporate Citizenship at ESPN
– Julie Breckenkamp, Vice President of National Strategic Partnerships at CMN Hospitals
Each of these leaders offers their advice, shares mistakes they've made, discuss how they take care of their wellbeing and support their teams and what's on the horizon in our field.
In today's episode, EFG's Alli Murphy speaks with Kevin Martinez. As VP of Corporate Citizenship, he oversees all aspects of the company's citizenship initiatives, including corporate giving, volunteerism, cause marketing and sustainability.
As an industry veteran, Kevin is responsible for ESPN's strategic programs that enable both greater access to sports and leadership through sports. He leads ESPN's sponsorship of Special Olympics, which has helped more than 1.6 million athletes, teammates and coaches join the Unified Sports movement.
He also manages ESPN's ongoing collaboration and fundraising efforts with the V Foundation, which have generated nearly $100 million toward cancer research programs.
Additionally, Kevin and ESPN received the 2023 Golden Halo Award for business, our highest honor for companies and causes engaged in activities that build a better world and the bottom line.
This episode is packed with valuable insights and tips for anyone interested in leadership and social impact, and you'll learn a lot about Kevin's leadership journey and the impact of his work at ESPN.
In today's episode, we'll explore:
What Kevin has learned along his leadership journey
How he focuses on his wellbeing
How he took traits that could have held him back and turned them into strengths
Why culture eats strategy for lunch
The trends CSR and social impact pros should be paying attention to
His advice for those looking to grow in their careers
What he'll be talking about at #EFG2023
And so much more!
Kevin Martinez
VP of Corporate Citizenship, ESPN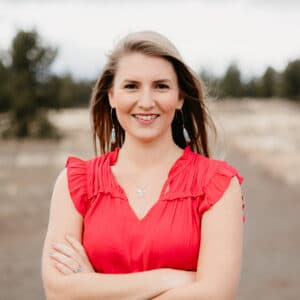 Alli Murphy
Alli is the Director of Events & Program Development at Engage for Good where she leads a talented team that helps corporate social impact leaders advance their campaigns, careers and organizations through professional development and networking opportunities.
Don't miss an episode of the podcast! Use the buttons below to subscribe so you'll get the latest episodes instantly.