Matt Bergantino, Macy's VP of Procurement drops by to talk about the company's new S.P.U.R. Pathways program
Access to financing is one of the biggest challenges for small businesses. That challenge is even greater if you're not white and not male. For example, startups with at least one Black founder only have access to 1.3% of venture capital dollars invested in the United States.
In today's episode, EFG's Alli Murphy sits down with Matt Bergantino, Vice President of Procurement at Macy's, to discuss the company's new S.P.U.R. Pathways program – Shared Purpose, Unlimited Reach – a catalyst for underrepresented business growth.
S.P.U.R. Pathways is part of the retailer's new social purpose platform, Mission Every One, through which Macy's will spend $5 billion through 2025 on initiatives to promote diversity and sustainability.
Via the S.P.U.R. Pathways program and the brand's partnership with Momentus Capital, Macy's plans to invest $30 million over the next five years into three financing channels meant to support businesses run by people from underrepresented groups in the retail industry. The loan fund, which will provide loans for working capital, commercial real estate, and growth equity capital, has total financing of $200 million.
During the conversation, Matt explains how the program fits into the company's overall mission and vision, highlighting the business case for the initiative and the leading indicators being tracked to measure its success.
He also discusses how the program is more than just financial benefits and how the blend of components – monetary, social and educational – is crucial for success.
In today's episode, we'll explore:
 An overview of S.P.U.R. Pathways and how it champions diverse entrepreneurs 
Insight into the leading indicators that Macy's is tracking with S.P.U.R. Pathways
How the program aligns with Macy's business goals
Matt's advice for building programs that dismantle systemic barriers
Challenges Macy's faced in building the program and what they did about it
How the retailer is de-risking business needs and meeting shifting consumer desires
The power of listening tours and finding root causes
Tune in to learn more about how Macy's is working to close wealth gaps and shatter systemic barriers faced by diverse-owned and underrepresented businesses.
This episode is brought to you by Macy's.
Matt Bergantino
VP of Procurement, Macy's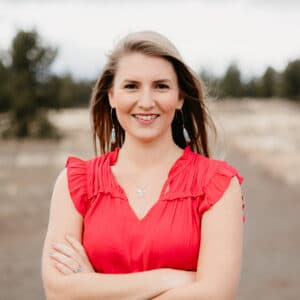 Alli Murphy
Alli is the Director of Events & Program Development at Engage for Good where she leads a talented team that helps corporate social impact leaders advance their campaigns, careers and organizations through professional development and networking opportunities.
Don't miss an episode of the podcast! Use the buttons below to subscribe so you'll get the latest episodes instantly.