Expedia Group & UNICEF USA share an inside look at their winning campaign – Give The World A Shot – which raised more than $10.5 million and enabled the delivery of 5 million COVID-19 vaccines
In today's episode, EFG's Alli Murphy is joined by Teresa Hillis, Manager of Global and Community Impact at Expedia Group, Laura Ramsey, Senior Director of Corporate Partnerships at UNICEF USA and Mollye Rhea, President and Founder of For Momentum to talk about the winning initiative "Give The World A Shot."
In the summer of 2021, UNICEF USA and Expedia Group and its family of brands – Expedia, Hotels.com, Vrbo, Orbitz, Travelocity, Hotwire, ebookers and CheapTickets – partnered with the shared goal to accelerate the equitable rollout of COVID-19 vaccines. At the time, less than 1% of the global supply of COVID vaccines was going to those living in low-income countries.
In recognition of the scale of the world's largest ever vaccination program, Expedia Group committed to donating at least $10 million and enlisted the support of its brands and customers. From August 5 to September 5, 2021, each booking made via one of Expedia Group's mobile apps resulted in a $2 donation by Expedia Group to UNICEF's COVID-19 response. This was the brand's first cross-branded marketing campaign that spanned it's entire family of brands.
The partners raised more than $10.5 million, enabled the delivery of 5 million vaccines and achieved more than 15 million impressions on Expedia Group's social media platforms. The CEOs of both organizations were also featured on CNN (which has almost a million prime-time viewers), and for earned media, they saw 516 media hits, which equates to a potential reach of 651 million.
Give The World A Shot, as the campaign was aptly named, was crowned the Gold Winner in the Consumer-Activated Corporate-Donation category of our Halo Awards program. The initiative also took home the coveted title – Best of the Best.
In today's episode, we'll explore:
What makes for a best-in-class campaign
Why this campaign was unanimously crowned the "Best of the Best" by the judges
How the partnership came to life and what they learned along the way
How Expedia Group relied on UNICEF's expertise to roll out its first social impact campaign that spanned all Expedia Group brands
How each organization's leadership teams bought in
Laura & Teresa's top tips for successful cause partnerships
And more!
This episode is brought to you by For Momentum.
Laura Ramsey
Senior Director of Corporate Partnerships, UNICEF USA
Teresa Hillis
Manager of Global and Community Impact, Expedia Group
Mollye Rhea
President and Founder, For Momentum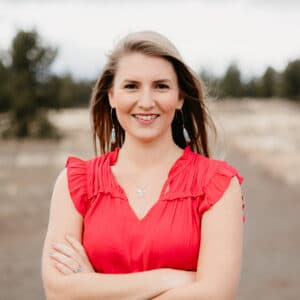 Alli Murphy
Alli is the Director of Events & Program Development at Engage for Good where she leads a talented team that helps corporate social impact leaders advance their campaigns, careers and organizations through professional development and networking opportunities.
Don't miss an episode of the podcast! Use the buttons below to subscribe so you'll get the latest episodes instantly.