Save the Children's Sarah Thompson and Amazon's Abe Diaz drop by to share how the organizations have worked together during emergencies to provide life-saving aid – and share their advice for how best to partner in advance of and during crisis response
Launching an emergency response isn't easy. Executing a programmatic response, sharing evolving interventions with key stakeholders – and working with partners to leverage help where it is needed most is complicated work. But when done well, and in partnership with organizations vested in your impact and your response results, you can set the foundation for a relationship that generates results for years to come.
Since 2015, Save the Children and Amazon have partnered to provide children and families with essential supplies and services during times of crisis, and today, continue to work together to tackle some of the Earth's greatest challenges for children. To do this they leverage Amazon's leadership in customer obsession, innovation and supply chain for good and Save the Children's expertise in children.
In today's episode, EFG's Alli Murphy is joined by Sarah Thompson, Save the Children's Managing Director of Corporate Partnerships (and previous Director of U.S. Emergency Programs) and Abe Diaz, Amazon's Principal Technical Product Manager of Disaster Relief. The trio talks about how they're combining their expertise to revolutionize access to disaster relief for children in the U.S. and around the world.
Whether you have a lot of experience launching emergency or crisis campaigns or are just at the beginning of thinking about how response might look in conjunction with a critical partner – you'll learn a ton from this conversation! And, if you don't work in disaster relief or crisis response, the lessons learned and tips shared in this episode are still beneficial to a variety of partnerships and cause areas.

In today's episode, we'll explore:
Key opportunities for organizations that are partnering in times of crisis – and the unique challenges those types of collaborations present
How Amazon and Save the Children took their work from national to global
How they partnered to respond quickly to the needs of children during the onset of the war in Ukraine
Strategies for ensuring buy in from a large and varied group of stakeholders
How best to work with cross functional colleagues to align on shared goals
How best to partner in advance of and during crisis response
Sarah & Abe's biggest piece of advice for partnership of this type
Abe Diaz
Principal Technical Product Manager of Disaster Relief, Amazon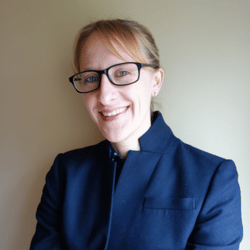 Sarah Thompson
Managing Director of Corporate Partnership, Save the Children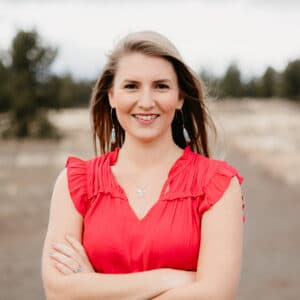 Alli Murphy
Alli is the Director of Events & Program Development at Engage for Good where she leads a talented team that helps corporate social impact leaders advance their campaigns, careers and organizations through professional development and networking opportunities.
Don't miss an episode of the podcast! Use the buttons below to subscribe so you'll get the latest episodes instantly.