CMN Hospitals' VPs Julie Breckenkamp and Staci Cross share their lessons learned and top tips for building corporate partnerships
Children's Miracle Network Hospitals, a national nonprofit raising funds for 170 children's hospitals, is a leader in the corporate partnership and social impact space. CMN Hospitals has almost 100 corporate partners, an average partnership tenure of 20 years and retained 100% of its corporate partners during the pandemic.
Long-lasting relationships like these take time and energy, but it's one of the most important investments a nonprofit can make. In today's episode, EFG's Alli Murphy is joined by CMN Hospitals' Vice President of National Strategic Partnerships, Julie Breckenkamp, and Vice President of Community Operations & New Business, Staci Cross.
They recently hit a 15-year milestone with Panda Express and a 35-year milestone with Walmart. In today's episode, we'll highlight their overall corporate partnership program, learn from these two milestones and hear Julie & Staci's advice for building long-lasting corporate partnerships. CMN Hospitals is celebrating 40 years in 2023 – and is still working with some of its first partners!
In today's episode, we'll explore:
The 3 principles that lead to CMN Hospitals' great relationships with its corporate partners
How to work from a relational, not transactional, mindset
How to focus on long-term partnerships from the get-to
How to immerse employees in your partnership
What a "customer-intimate approach" is and why it's important
Julie & Staci's top pieces of advice for listeners
Julie Breckenkamp
VP of National Strategic Partnerships, CMN Hospitals
Staci Cross
VP of Community Operations & New Business, CMN Hospitals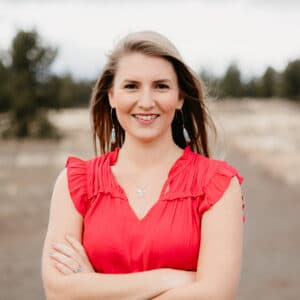 Alli Murphy
Alli is the Director of Events & Program Development at Engage for Good where she leads a talented team that helps corporate social impact leaders advance their campaigns, careers and organizations through professional development and networking opportunities.
Don't miss an episode of the podcast! Use the buttons below to subscribe so you'll get the latest episodes instantly.