Author and Organizational Development expert Mollie West Duffy shares five tips for supporting your team when the news is terrible
In recent EFG member calls and member masterminds, leaders have asked how to create safe spaces, how to motivate their teams when they themselves are unmotivated and how to move work forward when we're reading terrible news stories back to back to back.
Whether you work at a nonprofit, a company, a social enterprise, an agency or elsewhere, what's happening in the world impacts you and your team. Given how tumultuous the last few years have been, we wanted to bring on an expert to help you understand how to support yourself and your team when the news is terrible.
In this episode, EFG's
Alli Murphy
is joined by Author and Organizational Development expert
Mollie West Duffy
. Mollie is co-author of the WSJ bestseller
No Hard Feelings: The Secret Power of Embracing Emotion at Work
and the new book
Big Feelings: How to Be Okay When Things Are Not Okay
.
She was previously an Organizational Design Lead at global innovation firm IDEO and a research associate for the Dean of Harvard Business School. She has worked with companies of all sizes on organizational development, leadership development and workplace culture. Today, she'll share five tips for supporting your team when the news is terrible.
In today's episode, we'll explore:
Those 5 tips and how to implement them

How to acknowledge triggering events as a leader, even if you don't know what to say

How to make it safe to talk about identity-based issues

How to build a foundation of trust with your team

How to create spaces for employees to have different reactions

How to help your team channel their energy toward positive change

Ideas for how to show yourself and your team some grace

One of the most important things you can do as a manager

Why the question "What has your attention as we start this meeting?" is a great one to start your meetings wit
Mollie West Duffy
Author and Organizational Development Expert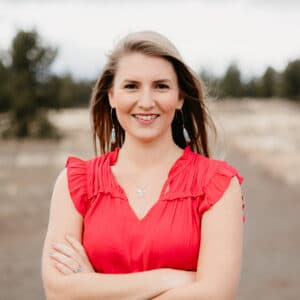 Alli Murphy
Alli is the Director of Events & Program Development at Engage for Good where she leads a talented team that helps corporate social impact leaders advance their campaigns, careers and organizations through professional development and networking opportunities.
Don't miss an episode of the podcast! Use the buttons below to subscribe so you'll get the latest episodes instantly.