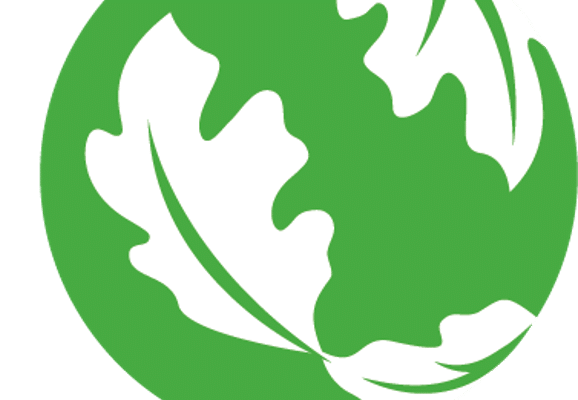 Website nature_org The Nature Conservancy
Conserving the lands and waters on which all life depends
WHO WE ARE
The mission of The Nature Conservancy (TNC) is to conserve the lands and waters upon which all life depends. As a science-based organization, we develop innovative, on-the-ground solutions to the world's toughest environmental challenges so that people and nature can thrive. Our work is guided by our values, which include a commitment to diversity and respect for people, communities, and cultures. From a rewarding mission to career development and flexible schedules, there are many reasons to love life #insideTNC. Want to know more? Check out our TNC Talent playlist on YouTube to hear stories from staff or visit Glassdoor.
One of TNC's primary goals is to cultivate an inclusive work environment so that employees around the globe have a sense of belonging and feel that their unique contributions are valued. We know we'll only achieve our mission by hiring and engaging a diverse staff that reflects the communities in which we work. Recognizing that people bring talent and skills that have been developed outside the scope of a job, we take a holistic approach to recruitment that considers life experience in addition to the professional requirements listed in our postings. Please apply – we'd love to hear from you. To quote a popular saying at TNC, "you'll join for the mission, and you'll stay for the people."
WHAT WE CAN ACHIEVE TOGETHER
The Manager of Cause Marketing + Brand Partnerships (CMBP) develops and implements marketing partnerships with companies that align with the strategic priorities of the Marketing and Communications division – including reaching younger, more diverse audiences. They work as part of a broader partnership team fostering relationships with existing corporate brands and providing input on potential new prospects, when appropriate.
The Manager, CMBP oversees a diverse portfolio of partners and stewards associated corporate relationships. They manage all aspects of specific cause marketing partnership campaigns or projects; develop and execute creative direction and messaging, marketing and promotion plans; manage and navigate the day-to-day relationships (internal and external) needed to achieve the goals of each individual partnership and related activation(s). The Manager works directly with corporate brands that reach and authentically connect with BIPOC, LGBTQ+ and other priority communities.
They work closely with various constituents internally and externally including senior staff, field offices, department and division staff, corporate contacts, vendors, and other key stakeholders to ensure delivery of partnerships/campaigns that are well-aligned with TNC's brand strategy and principles—whether published through owned channels or partner/external outlets.
As Manager, Cause Marketing + Brand Partnerships, you will:
Manage a portfolio of new and existing corporate partners to engage and build affinity among younger, more diverse audiences.
Serve as day-to-day lead on assigned partner relationships (sponsorships, licensing, and customer donation campaigns) and special projects.
Design, implement and direct multiple projects including oversight/tracking of assigned budget(s).
Resolve complex issues independently within program area.
Opportunity to act independently within program goals; strategies checked through agreement by superiors.
May manage one or more professional staff or interns.
Some travel required.
WE'RE LOOKING FOR YOU
We're looking for a passionate, dedicated person to join our Cause Marketing + Brand Partnerships team within TNC's Marketing and Communications division.  Systems leadership, creativity, and the ability to influence without authority are key in this role. If you're looking for a career where you can find meaning and purpose, come join us and help contribute to our ambitious conservation goals!
The ideal candidate will have all or some of these qualifications.  If you don't have all of them, apply anyway and tell us about your skills and experience:
Multi-lingual skills appreciated.
Multi-cultural or cross-cultural experience preferred.
Experience leading in a team-based environment with internal and/or external partners.
Experience applying marketing principles on projects/programs.
Experience managing a budget.
Practical knowledge of current and evolving trends in commercial co-ventures (CCVs), licensing, and sponsorships as well as a working knowledge of rules/regulations governing these functions.
Experience conceiving and writing creatively for various audiences from technical information.
Strong communication skills with ability to articulate ideas in a compelling manner.
Experience with performing due diligence and cost/benefit analysis.
Detailed knowledge of procedures and terms in relevant field of experience.
Demonstrated ability to work independently, exercise initiative, use discretion when handling confidential information and effectively prioritize tasks.
WHAT YOU'LL BRING
Bachelor's degree in related field and a minimum 7 years' related experience or equivalent combination of education and experience.
Experience managing client and account relationships.
Experience implementing and managing multiple complex projects.
Experience negotiating agreements.
Experience developing and implementing marketing plans
WHAT WE BRING
Since 1951, TNC has been doing work you can believe in. Through grassroots action, we have grown from a small non-profit into one of the most effective and wide-reaching environmental organizations in the world. Thanks to more than 1 million members, over 400 scientists, and the dedicated efforts of our diverse staff and partners, we impact conservation around the world!
TNC offers a competitive, comprehensive benefits package including health care benefits, flexible spending accounts, a 401(k) plan with an 8% employer match, parental leave, accrued paid time off, life insurance, disability coverage, employee assistance program, other life and work well-being benefits. Learn more about our benefits on our Culture Tab on nature.org/careers.
We're proud to offer a flexible work environment that supports of the health and well-being of the people we employ.
SALARY INFORMATION
The starting pay range for a candidate selected for this position is generally within the range of $57,000 – 93,000 for annual base salary. This range only applies to candidates whose country of employment is the USA. Where a successful candidate's actual pay will fall within this range will be based on a variety of factors, including, for example, the candidate's location, qualifications, specific skills, and experience. Please note countries outside the USA would have a different pay range in the local currency based on the local labor market, and not tied to USA pay or ranges. Your geographic location will be confirmed during the recruitment.
APPLY NOW
To apply for job ID 54233, submit your materials online by using the Apply Now button at https://careers.nature.org/. Need help applying? Visit our recruitment page or contact applyhelp@tnc.org.
The Nature Conservancy is an Equal Opportunity Employer. Our commitment to diversity includes the recognition that our conservation mission is best advanced by the leadership and contributions of people of diverse backgrounds, beliefs and culture. Recruiting and mentoring staff to create an inclusive organization that reflects our global character is a priority and we encourage applicants from all cultures, races, colors, religions, sexes, national or regional origins, ages, disability status, sexual orientation, gender identity, military, protected veteran status or other status protected by law.
The successful applicant must meet the requirements of The Nature Conservancy's background screening process.
Do you have military experience? Visit our U.S. Military Skills Translator to match your military experience with our current job openings!
TNC is committed to offering accommodations for qualified individuals with disabilities and disabled veterans in our job application process. If you need assistance or an accommodation due to a disability, please send a note to applyhelp@tnc.org with Request for Accommodation in the subject line.
An attractive salary and benefits package is part of TNC's value proposition to our employees. TNC strives to provide competitive pay and bases salaries on the geographic location of the role committing to being equitable across groups and providing hiring salary ranges when possible.
Since we support flexible and remote work for our employees, many positions have a flexible location within countries where we're registered as a Non-government Organization and established as an employer. This may mean we're unable to provide a hiring salary range in the posting for some of our positions. However, candidates invited to be part of our interview process will be provided their location specific range upon request.