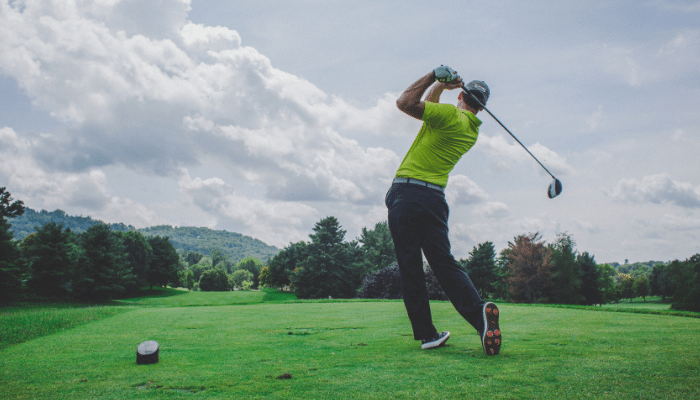 Free Thanks To Sponsorship by GolfStatus
Access Recording! (Free)
Golf events offer a win-win approach that pays dividends for corporate partners and the nonprofits these events benefit. In this webinar, you'll learn about golf's value as a CSR initiative and fundraising tool and why it should be an integral part of your CSR and corporate partner strategy. 
Access this recording to learn how Children's Miracle Network Hospitals has leveraged golf events planned by third parties (corporate partners, businesses, passionate supporters and volunteers) to raise money for its 170 member hospitals across North America – and how your cause could also benefit from the power of golf. 
Logan Foote, Education and Development Manager at GolfStatus is joined by CMN Hospitals' Nick Coleman, Director of Corporate Partnerships and Kyton Sweat, Senior Manager of Ideation as well as US Community Credit Union's J.R. Jernigan, AVP of Special Projects to share:
How the Credit Unions for Kids partnership is empowering individual credit unions to host golf events that benefit local CMN Hospitals

Why credit unions nationwide have bought into the approach

How a common technology platform has made it simple for third-party organizers to hold golf fundraisers that benefit CMN Hospitals 
Golf is more popular than ever, and with technology that makes planning and execution easy and efficient, you too can run a golf tournament that provides the best possible experience for teams, sponsors and the benefiting nonprofit. 
You will learn:
Lessons learned from leveraging corporate partnerships to raise money through golf

How corporate golf events benefit businesses, corporate foundations and nonprofits 

Why golf tournaments are an especially great option for corporate fundraisers 

What to consider when planning a charity golf outing 

Why data collection is crucial and how to handle it 

How technology makes it simple
Access Recording! (Free)