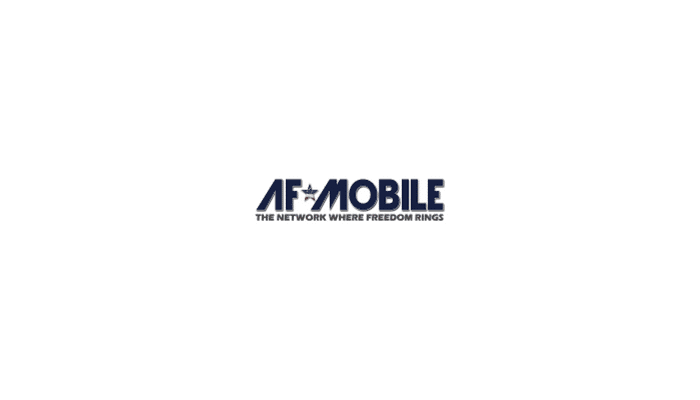 Armed Forces Mobile launches a game-changing prepaid cellular service open to the general public, while creating benefits for veterans and first responders. The Company is on a mission to drive awareness and financial support to its nonprofit organization, Operation Support our Veterans, and show veterans that help, after returning home from war, is just a phone call away.
SAN DIEGO, June 19, 2018 /PRNewswire/ — Making smartphones ring with integrity and a social conscious, Armed Forces Mobile has launched a new, simplified, discount cell phone plan. Offering customers exceptional nationwide coverage and no contracts, Armed Forces Mobile, which markets under the brand AF Mobile, breaks new ground on several fronts. Dedicated to helping veterans returning from war, the company will donate a portion of its profits to those veterans considered most at risk due to a lack of support systems. The prepaid wireless service provider has established its own nonprofit organization, Operation Support Our Veterans, which was set up to minimize overhead and provide help to veterans in the local community suffering from poverty, homelessness, and mental illness. Highly competitive rates, nationwide coverage, and no contracts will help drive sales, which in turn provide donations to assist veterans who are homeless, have disabilities, mental illness, or are suffering from substance abuse.
John Robertson, Investor Relations Manager for Armed Forces Mobile, said of the invaluable benefits this phone plan provides, and the charitable intent it supports: "America is in love with their cell phones. We think translating that 'love' into real help for those that have fought for our freedom is long overdue. It's tragic that some veterans, who fought on the battlefields to make sure we sleep safely in our beds, will sleep on the streets tonight. It's not okay. Collectively, we can do something about it. This is not just a cell phone service to us, it's a mission. And the time to affect change is right now."
The AF Mobile no contract cellular plan uses one of America's largest networks, similar to services offered by Cricket and Metro PCS. Customers can bring their own device to the network or purchase one through Armed Forces Mobile. Armed Forces Mobile can offer a highly competitive unlimited talk, text, and cellular data plan for only $45 per month. Plus, customers can qualify for FREE phone service through AF Mobile's unique incentive referral program.
Robertson adds, "Our CEO, Tony Smart, is a Marine Corps veteran who wants bring some change for those he served with while stationed in the area. Smart states, "this is a no veteran left behind mission us that uses great cellular phone service for the consumer as its fuel. It's a win/win arrangement."
For more information about Armed Forces Mobile, visit http://MyAFMobile.com. For more information about Operation Support Our Veterans, visit http://osov.org.
About Armed Forces Wireless/Mobile Inc.:
Armed Forces Wireless/Mobile Inc. is a cellular phone company that provides no contract, discount pricing options for its consumers. The company provides excellent service for its nationwide customer base, and donates a portion of profits to Operation Support Our Veterans.
About Operation Support Our Veterans
Operation Support Our Veterans is a nonprofit organization that helps distressed veterans cope with the challenges that often result from returning to civilian life after military service. The organization provides financial support, resources, and education through various programs.
Location Information:
5621 Palmer Way, Suite G
Carlsbad, CA 92010
Contact:
John Robertson
Investor Relations Manager, Armed Forces Wireless/Mobile, Inc.
197359@email4pr.com
(760) 301-1518
Websites:
http://MyAFMobile.com
http://osov.org
Social Media:
https://www.facebook.com/MyAFMobile/
https://twitter.com/MyAFMobile
SOURCE Armed Forces Wireless/Mobile Inc.